Crafts move in cycles - and it's time for Latch Hook to make a comeback! Take another look at this classic yarn art craft with WonderArt Latch Hook Kits - from the simple to sublime! Then, enter to win your favorite kit on Moogly!
Disclaimer: This post was sponsored by Yarnspirations and includes affiliate links; all opinions are my own.

What is Latch Hook... Latch Hooking?
I'm not sure about the grammar, but I've been doing the craft since I was a child! Okay, so I took a few (ahem) years off in between. But it all came back to me in minutes. And I immediately fell back in love. It's perfect for binge-watching or movie night! Check out my class on how to Latch Hook here!
Essentially, there are four things you need to latch hook: a canvas grid (specially made for latch hook), bits of yarn, the latch hook tool, and a pattern (or at least an idea!). You use the tool to attach the yarn bits to the grid - and the colors of yarn used to create an image!
So What is in a WonderArt Latch Hook Kit?
Yarnspirations' WonderArt Latch Hook Kits include the canvas grid, the yarn, and a pattern! There are patterns ranging from simple to complex, silly to classic.
What's *not* included is the Latch Hook Tool - just like crochet or knit kits, the tool is sold separately. Lots of us have one or more of these we've inherited, kicking around in our craft supplies. If not, you can get a straight latch hook or bent latch hook on Yarnpirations too - I personally prefer the bent one!
The other tools I do recommend adding are masking tape to take the edges, a muffin tin (or lots of small cups, whatever you have) to sort your yarns, and a yarn needle - super handy to help pick out the yarn if you make a mistake!
Need a refresher? Check out this class I taught for Michaels, demoing how to Latch Hook!
Where to Buy WonderArt Latch Hook Kits and Accessories
Ready to give one of these fun kits a try? You can find them at your local JOANN and Michaels, or you can purchase them directly from Yarnspirations.com, or on Amazon US!
WonderArt Latch Hook Kit Giveaway Time!
The WonderArt Latch Hook Kit Giveaway is open to US and Canada addresses only (void where prohibited). The giveaway ends May 17, 2021, at 12:15am Central US time. To enter, use the Rafflecopter form below. If you are on mobile and have difficulty entering, please use a desktop computer to enter. Only the email option is mandatory – all other tasks are optional, for bonus entries only.
The winner will receive up to $35 in products from the WonderArt Latch Hook store in their choice of available kit(s) as listed on Yarnspirations.com and will be notified by email.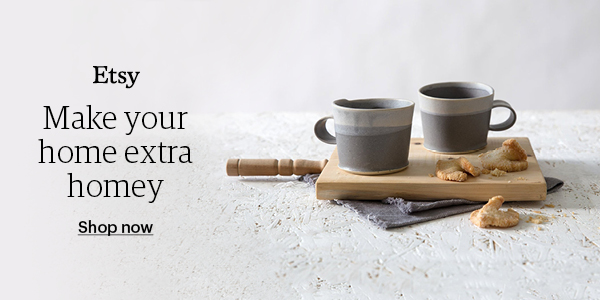 Good luck all!
You can follow Moogly on Facebook, Pinterest, and Instagram, and don't forget to sign up for the free newsletter at the top of the page! Thank you to Yarnspirations for sponsoring this giveaway!