Earlier this year I was lucky enough to attend Stitch Up Chicago, and share a crochet workshop and yarn tasting. Today, I get to share a few goodies I picked up at Stitch Up Chicago with one lucky winner - and tell you about their newest event, Stitch Up Brooklyn!
Disclaimer: Materials provided by Stitch Up and Brooklyn Boy Knits; all opinions are my own.
Stitch Up Chicago was held April 5th and 6th this year, at the Godfrey Hotel in Chicago, Illinois. This was the third year I believe, but the first year I attended. And it was amazing!
The brainchild of Michele Costa of 144 Stitches/Stitch & Hustle, Stitch Up Chicago was unlike any other yarn event I've ever attended.
The location was swank, and the food was fab (and included), and there was more yarny goodness than you could carry - sometimes literally! But all in friendly, supportive environment.
And you don't have to know how to knit or crochet to attend - but you're probably going to learn something before you leave. I really love that Michele encourages everyone to put their phones away and be present.
Every Stitch Up Event is unique, but Stitch Up Chicago 2019 featured three event hosts in addition to Michele - Kristy Glass of Kristy Glass Knits, Louis Boria of Brooklyn Boy Knits, and myself. It was amazing meeting them both!
The first day of Stitch Up Chicago kicked off with a trip to Nina Chicago, a lovely yarn store (that's about to move, but worth the trip), where we got to shop and try tasty treats and drinks.
Then, it was back to the hotel for an evening knitting session with Louis and Michele - including a full kit to knit or crochet with, dinner, soft drinks, cash bar, and event swag bag.
It was so much fun getting to know everyone that night. I'm naturally a pretty shy person, but everyone there was super welcoming and so nice. I was happy to pitch in as a volunteer getting people checked in - it was a good way to start learning names!
Saturday was a full day of awesomeness - but delightfully not too early in the morning! It started with Brunch which included not just the meal, but another knit/crochet kit, and yet another event swag bag!
After brunch, there was time to relax and knit and crochet and enjoy the space - including the rooftop firepit area! Sitting outside in the sun after a long winter was amazing - and Louis taught me the German Twist Long Tail Cast-On! I need to practice a bit more before I share that one...
The afternoon session was my turn to get up in front of the group for the Saturday Afternoon Red Heart Yarn Tasting and Crochet Workshop!
I shared some of Red Heart's newest yarns, and everyone got to give them a try - and snag some to take home with them!
Then in the workshop, I shared one of my favorite crochet patterns, perfect for beginners and experienced crocheters alike.
And of course, there were plenty of snacks, and lots of yarn and goodies!
The final event of Stitch Up Chicago was the Saturday Evening Taco Night with Michele, Kristy Glass, and Louis, and it was delicious and fun, but so sad to bring it all to a close! Of course, no one left empty handed here either. I was glad we drove!
Stitch Up Chicago 2019 was a fantastic experience, and I cannot wait to attend in 2020 (it's already being planned!). I walked away with amazing memories, new skills, and so many new friends (and new people I'm following in Instagram)!
But you don't have to wait til next year - Stitch Up Brooklyn is happening this June! There you can meet Kristy Glass, Naomi Rag, Creative CeCi, Louis Boria of Brooklyn Boy Knits and of course the amazing Michele! It will be new and unique and space is limited so get your tickets now.
Be sure to check it out - and if you want to have a Stitch Up Event near you, be sure to contact Michele. You never know where it will pop up next, and you do not want to miss it!
The Stitch Up Giveaway
So, remember all that swag? I brought some home to share with one lucky winner! One winner will receive: a Stitch & Hustle measuring tape, Stitch Up Chicago sticker, Stitch & Hustle Pen and Highlighter, Shelli Can "I Feel Like Craft Today" enamel pin, Brooklyn Boy Knits enamel pin, and I'm throwing in a Red Heart "Create a Little Happiness" Pop Sockets, and a skein of Red Heart Unforgettable! Just enter the giveaway below.
The Stitch Up Giveaway is open worldwide (void where prohibited, including Quebec) and ends June 3, 2019, at 12:15am Central US time. To enter, use the Rafflecopter form below. If you are on mobile and have difficulty entering, please use a desktop computer to enter. Only the email option is mandatory – all other tasks are optional, for bonus entries only.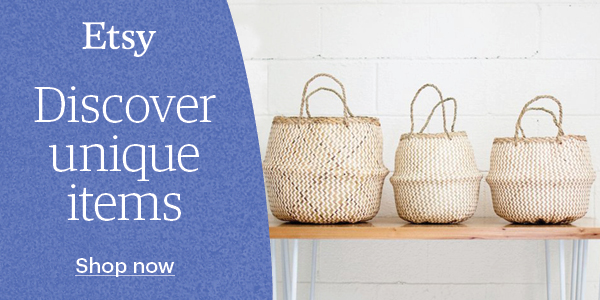 Good luck all! You can follow Moogly on Facebook, Twitter, Pinterest, Instagram, and Tumblr, and don't forget to sign up for the free newsletter at the top of the page! Thank you to Michele Costa and Brooklyn Boy Knits for helping to sponsor this giveaway!