Babé Crochet Hat Templates are one of those "extras" that soon becomes a "how did I ever live without it"! With these tools, crocheting hats that fit perfectly every time is easier than ever. And you can enter to win your own full set of Hat Templates on Moogly!
Disclaimer: Giveaway sponsored by Babé Crochet, all opinions are my own. This post includes affiliate links.
What are Crochet Hat Templates?
I've been using Babé Crochet hat templates for years - every time I design a top-down hat! They are a great jumping-off point for almost any top-down hat style - slouchy, beanie, whatever you like!
Formerly Babay Fay and now Babé Crochet, this is a fab woman-owned company born out of a problem almost all crocheters have faced - hats that don't fit! Isabelle Mounet grew up with a love of yarn, and she shares how these templates began on her site:
"As most crocheters will have experienced, hats were very much a frustrating "hit and miss" for me. When it came to executing and sizing hats accurately I struggled to get the right fit and look. Out of sheer frustration--and lots of brainstorming, trial, error, and work--I created a set for myself. I then realised that so many other crocheters shared my frustration and I wanted to share my idea with all of them. So I decided to launch them as an official product. With my client's feedback, I'm always thinking of ways to improve them so that they can meet crocheters' expectations."
Moogly Approved!
I pulled out my set of Babé Crochet hat templates to design a new pattern coming October 25th - the Hygge Cloud Hat! And it fits perfectly - here's a sneak peek!
No matter what size hat you want to crochet, there is a Babé Crochet hat template for that! From Preemies less than 2 lbs to XL adults, all heads are covered in the full set!
You can, however, just get the size range you need, with three great options - Teens and Adults, Babies and Toddlers, or the Full Set!
Get your own here!
Babé Crochet is based in the UK, so if you are too, you can go to https://babecrochetco.com/ to purchase your own set of templates.
If you're in the US or Canada, check out The Lillie Pad Etsy Shop to order! (And if you are in Australia or New Zealand and want to be a retailer, please contact Isabelle via her site!)
The Babé Crochet Hat Templates Giveaway
The Babé Crochet Hat Templates Giveaway is open WORLDWIDE (void where prohibited). The giveaway ends November 11, 2019, at 12:15am Central US time. To enter, use the Rafflecopter form below. If you are on mobile and have difficulty entering, please use a desktop computer to enter. Only the email option is mandatory – all other tasks are optional, for bonus entries only.
The winner will receive one Full Set of Babé Crochet Hat Templates and will be notified by email.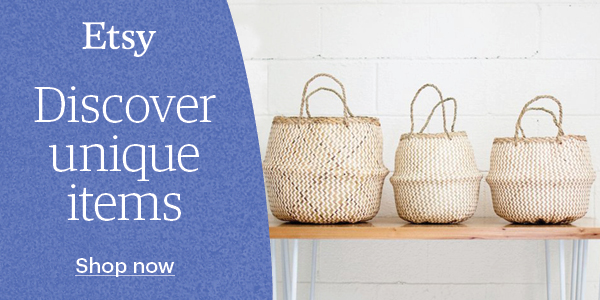 Good luck all! You can follow Moogly on Facebook, Twitter, Pinterest, Instagram, and Tumblr, and don't forget to sign up for the free newsletter at the top of the page! Thank you to Babé Crochet for sponsoring this giveaway!