I'm so excited that my latest Craftsy Class has launched - Crochet Crocodile Stitch with Lion Brand Yarn!
Disclaimer: This post includes affiliate links.
An Important Update!
Craftsy became Bluprint... which got sold to TN Marketing... and now Craftsy has relaunched, including this class! And there are new links and options - click the links below for the most up-to-date info!
Crocodile Stitch Class on Craftsy
Crocodile Stitch Class on DVD (and Streaming!)
Crocodile Stitch Fingerless Mitts Pattern on Ravelry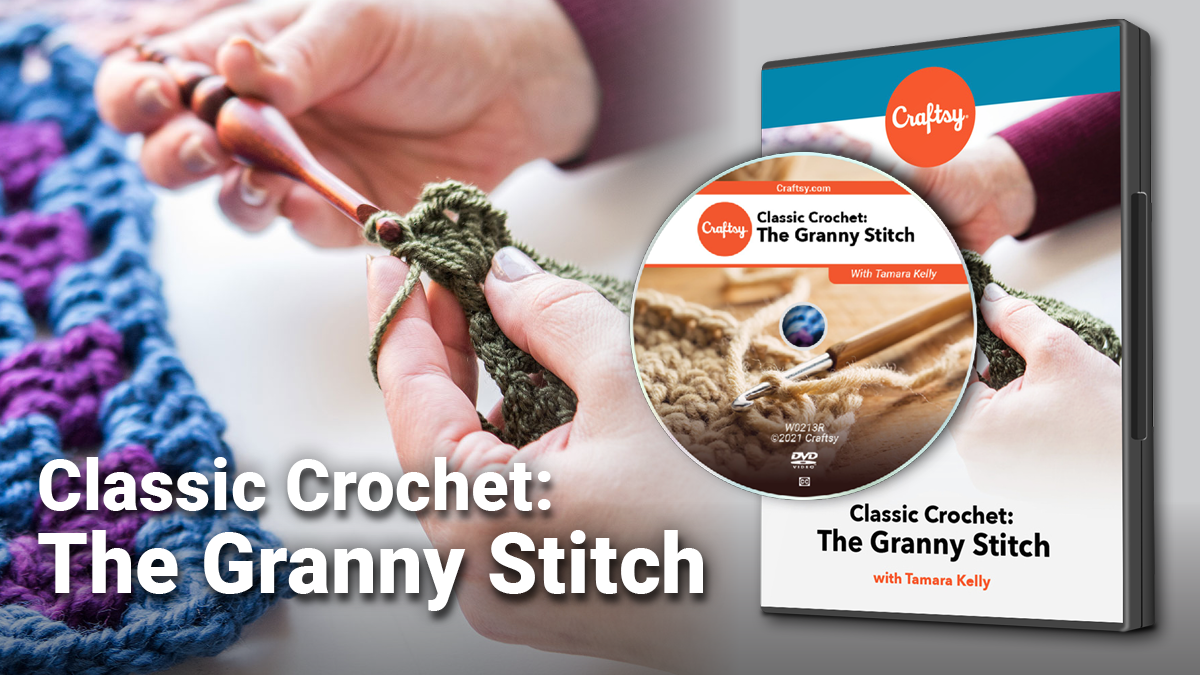 Resuming Our Previous Post:
This class was SO much fun to put together and film! I had only played with the crocodile stitch a little bit before this class, so it was fun to really dive in and explore everything that this stitch can do - and develop some techniques I hadn't personally seen before!
The class includes 2 crocodile stitch patterns, and teaches you everything you need to know to follow a pattern that includes crocodile stitches - or even create your own!
It's a "Level 3" class, which means you are expected to have a pretty good knowledge of crochet before you begin - you should know how to do the basic stitches as well as post stitches, and be able to read your work (look at it and see what stitch is what).
And bring your creativity! The crocodile stitch can be worked so many ways - straight, diagonally, in the round, with increases and decreases, as part of a bigger project - the sky's the limit! I even go over planning when to use which technique, and include a little bonus on using beads with your Crocodile stitches!
So I hope you'll join me in Crochet Crocodile Stitch! I use all Lion Brand Yarns for this class - and you might even spot one of my free patterns made with Lion Brand Yarn around my neck, the Snow Drops Reversible Cowl!
Like all Craftsy classes, Crochet Crocodile Stitch is yours forever once you enroll. You can watch it whenever you want, at your own pace, as many times as you like! There's the 30-second replay when you need to see something one more time, and I'll be checking in several times a week to answer your questions too. And I really hope you share your photos there - I can't wait to see how this class inspires you! So...
CLICK HERE TO ENROLL IN CROCHET CROCODILE STITCH TODAY! 
Hope to see you there!
Get Moogly on your favorite social media sites: Facebook, Twitter, Pinterest, and Instagram, and sign up for the free Newsletter at the top of the page so you don't miss a thing!