In Red Heart Croquette, "long striping repeats combine with just a touch of metallic to give each shade a little sparkle!" These delightful little cakes of thread are perfect for everything from home decor to high fashion. Take another look at this yarn and enter to win 10 skeins of it right here on Moogly!
Disclaimer: This post was sponsored by Yarnspirations and includes affiliate links; all opinions are my own.

Just The Yarny
 Facts:
Content: 92% cotton, 5% polyester, 3% other fiber
Weight:   1 - Super Fine; UK: 4 ply
Yardage: 219 meters/239 yards
Skein Weight: 45 g/1.5 oz

Buy It: Yarnspirations.com or Amazon US or your nearest craft shop!
11 Fashion Ready Colorways
There are 11 total colorways of Red Heart Croquette, for a variety of looks - everything from neutral to bright!
An Oldie But Goodie Video Review!
I had the chance to review Red Heart Croquette a little while ago - and I still love working with it today! (Be sure to subscribe to the Moogly YouTube Channel so you catch each video as it debuts!) And you can read my latest write up of it on the Yarnspirations blog!
Free Red Heart Croquette Patterns
There are 11 free crochet, knit, and craft patterns for this yarn on Yarnspirations.com - click here to explore them ALL! And you might notice that the newest is the Red Heart One Skein Diamond Lace Scarf - a new Moogly design!
Red Heart Croquette Patterns on Moogly
And that's not my only pattern in Red Heart Croquette! Most recently I designed the New Moon Wrap with this yarn - and (optional) beads. I've also used Croquette to make the popular Pixie Shawlette. Video tutorials are available for both!
After you enter to win a bunch of this lovely yarn below, be sure to enter all the other great giveaways happening on Moogly right now!
Yarn Giveaway Time!
The Red Heart Croquette Giveaway is open to US and Canada addresses only (void where prohibited). The giveaway ends October 26, 2020, at 12:15am Central US time. To enter, use the Rafflecopter form below. If you are on mobile and have difficulty entering, please use a desktop computer to enter. Only the email option is mandatory – all other tasks are optional, for bonus entries only.
The winner will receive 10 skeins of Red Heart Croquette in their choice of available color(s) and will be notified by email.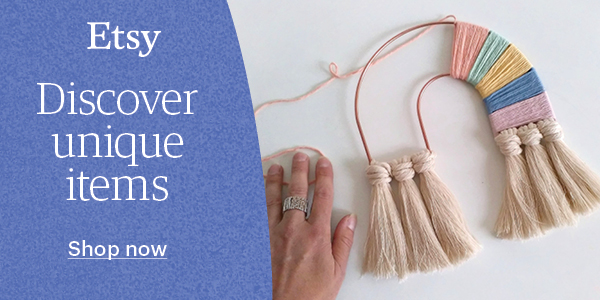 Good luck all!
You can follow Moogly on Facebook, Pinterest, and Instagram, and don't forget to sign up for the free newsletter at the top of the page! Thank you to Yarnspirations for sponsoring this review and giveaway!