Get ready to refresh your wardrobe with the latest round of Hookin On Hump Day! In #193, we've got 4 unique crochet garments, and something to make your home pretty too. And best of all, every one of them is free! Get all 5 of these lovely patterns below - and then add your own to the HOHD link party on Moogly and Petals to Picots!
Hookin On Hump Day is a knit and crochet link party hosted here on Moogly and on Petals to Picots! On HOHD, you can submit your blog posts to be featured - and/or see the best new projects available on blogs across the web!  We share your most clicked projects twice a month, from the posts you submit.
It's a great way to check out projects from all over the web, and to promote your own! The projects with the most clicks are the ones featured in the next round.
This Week's Featured Projects
Click on the names of the patterns and posts you like to go to their sites and pages!
Now, how do YOU participate in Hookin On Hump Day?
By participating in this link party, you are providing InLinkz with voluntary personal information. Here is a link to their Privacy Policy, where you can see how your info is used: http://www.inlinkz.com/new/privacy.php
Please visit at least one other link and leave a comment on their post so we can really support each other - plus, you just might find a new favorite project! AND - your clicks are how we determine which projects to feature each round!

Want to add your link? Please remember to link to your actual project URL and not your homepage URL, and use the name of your project or post, not your own name. Just click the blue "Add Link" button below!
No Etsy stores, Facebook pages, Instagram links, giveaways, or other link parties. Just blog posts to your actual projects.
If your project gets featured, please do not submit that same project to the party again at a later date.
I'd also really appreciate if you'd follow me on one of my social media links (see the icons at the top right of the page), and I will happily follow back (just leave me a comment that you're following me from here, and include a link to your own social media page)!
I can't wait to see what you've made now! You don't have to be a designer or a big name blog to join this knit and crochet link party – all you need is to have a post about a crochet or knitting or yarn related project you did that you'd like to show off! Remember, this party is in RANDOM order, so there's no such thing as being late. New to the Hookin On Hump Day party? To receive reminder emails twice monthly about the party, enter your email here. Otherwise, I won't pester you if you'd rather not receive a reminder!
>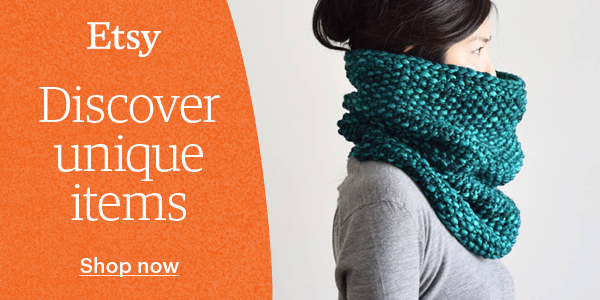 Thank you, and good luck everybody! Follow all the Moogly fun on your favorite social media sites: Facebook, Twitter, Pinterest, Instagram, and Tumblr!