Red Heart Super Saver is a classic yarn, with amazing staying power, and several fantastic new varieties! Browse all the gorgeous new colors of Red Heart Super Saver below. And then enter to win up to $50 worth of Super Saver right here on Moogly!
Disclaimer: This post was sponsored by Red Heart Yarn; all opinions are my own.

The Original
Red Heart Super Saver is well known to most crocheters and knitters - and it's been popular for decades! Super easy to care for 100% acrylic, it is currently available in a mind-blowing 149 colorways. This includes solids, prints, heathers, and the new stripes!
The solids alone have over 255,000 linked projects on Ravelry, with both crochet and knitting very well represented.
Free Moogly patterns made with Red Heart Super Saver: Elephant Book Ends, Get Whale Soon Tissue Box Cover, and Building Blocks Backpack. There are also nearly 1100 free patterns for Super Saver on RedHeart.com - no lack of inspiration here!
Getting Fancy
Red Heart Super Saver Fair Isle is a new variety of Super Saver that features a print that works up into unique "fair isle"-esque patterns. It is the same medium weight as the standard Super Saver, and currently features 8 different colorways.
Free Moogly pattern made with Red Heart Super Saver Fair Isle: Fair Weather Beach Tote. And there are 11 fab free patterns on RedHeart.com too!
Mad for Plaid
Red Heart Super Saver Pooling is another exciting option - these multi-color skeins have been specially engineered so that color repeats are evenly dyed for easier planned pooling! There are currently 6 colorways of Super Saver Pooling, and while I haven't designed a pattern with it, you can find free patterns for Pooling on RedHeart.com!
Beautiful Ombres
Red Heart Super Saver Ombre is one of the most popular new varieties of Super Saver - look at these 18 gorgeous colorways! You can always make a beautiful ombre pattern with this yarn without worrying about matching colors or weaving in ends. This is particularly true for this variety of Super Saver, as it comes in giant 10oz skeins!
I haven't designed a pattern with this one yet either, but there are 26 pretty knit and crochet patterns for this yarn on RedHeart.com - so many ideas!
Safe for Your Family and Loved Ones
All these Super Savers are a 4/Medium weight, they are all 100% acrylic, and they all hold the OEKO-TEX® Standard 100 certification. The yarns that are OEKO-TEX® STANDARD 100 certified are tested and free of over 300 harmful substances. You can see more about this here.
But basically, it means you can knit and crochet with Red Heart Super Saver and it will be 100% safe for babies, kids, pets, and you!
So now... let's get to that giveaway! For this Giveaway, you can win up to $50 of any of the 4 yarns featured in this post! The different kinds have different prices - so I'm going to let you mix and match to your heart's content!
And feel free to pin any of the images above, so you can see all the lovely Super Saver colorways at a glance!
Yarn Giveaway Time!
The Red Heart Super Saver Giveaway is open to US and Canada addresses only (void where prohibited). The giveaway ends July 1, 2019, at 12:15am Central US time. To enter, use the Rafflecopter form below. If you are on mobile and have difficulty entering, please use a desktop computer to enter. Only the email option is mandatory – all other tasks are optional, for bonus entries only.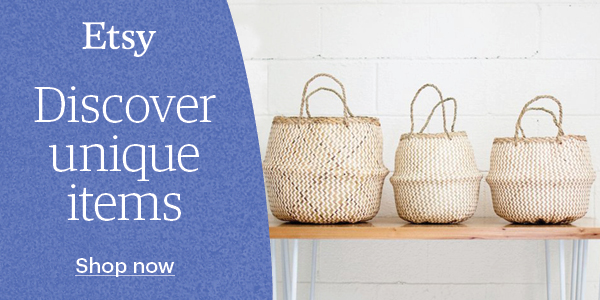 Good luck all! You can follow Moogly on Facebook, Twitter, Pinterest, Instagram, and Tumblr, and don't forget to sign up for the free newsletter at the top of the page! Thank you to Red Heart for sponsoring this giveaway!