Red Heart Dreamy and Dreamy Stripes are yarns with soft colors and big personalities - and I get to give away 5 skeins of it right here on Moogly!
Disclaimer: This post was sponsored by Red Heart Yarn; all opinions are my own.

Both Solids and Stripes
Red Heart Dreamy comes in two varieties - Dreamy and Dreamy Stripes! Both are a "5" or Bulky weight - that's UK 12-14 ply. And both feature a gorgeous brushed finish! Perfect for mixing and matching.
(PLEASE NOTE: the Red Heart Dreamy yarn is a size 5 bulky weight. There is a misprint on some of the labels currently in stores that has it as a size 4 worsted, but that is incorrect.)
And because they are 100% acrylic, projects made with Dreamy are machine wash warm, gentle cycle, tumble dry low! Love that!
The biggest difference (besides the colorways) is the size of the skeins. The Dreamy yarn comes in 8.8 oz (250 g), 466 yds (426 m) balls. The Dreamy Stripes are a bit smaller at 6.3 oz. (180 g), 355 yds (325 m). So be sure to take that into account when planning your projects.
Beautiful Colors and Stripes
Red Heart Dreamy and Dreamy Stripes features a brushed effect, for a lovely halo - it's great for home goods as well as apparel and accessories! There are 10 solid shades available, and 9 striped colorways.
Free Crochet and Knit Projects
Red Heart Dreamy and Dreamy Stripes are featured in 28 free patterns on Red Heart.com. And you can try it in many patterns that call for a 5-Bulky for a gorgeous new look!
Sleepy Blocks Blankie on Moogly
I'm so excited to focus on Dreamy this month, because I finally got a chance to give it a try! With three balls of the Dreamy Stripes Sweetdreams colorway, I designed the Sleepy Blocks Blankie - and I fell in love with this yarn while making it!
Want to see it in action? Watch for the Yarn Love debut coming to Moogly on August 14th, 2019, and the Sleepy Blocks Blankie Tutorial, on August 21, 2019! And don't forget to enter to win 5 skeins of this beautiful yarn below - and enter all the other great giveaways happening on Moogly right now!
Yarn Giveaway Time!
The Red Heart Dreamy Giveaway is open to US and Canada addresses only (void where prohibited). The giveaway ends September 2, 2019, at 12:15am Central US time. To enter, use the Rafflecopter form below. If you are on mobile and have difficulty entering, please use a desktop computer to enter. Only the email option is mandatory – all other tasks are optional, for bonus entries only.
The winner will receive their choice of 5 balls of Red Heart Dreamy and/or Dreamy Stripes, and will be notified by email.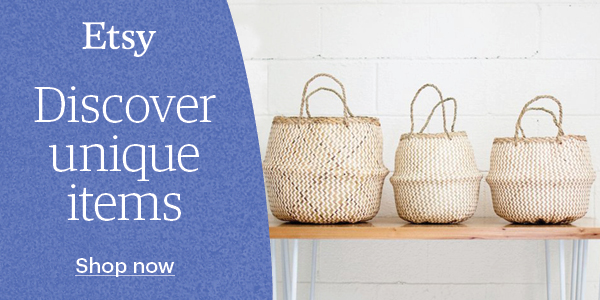 Good luck all! You can follow Moogly on Facebook, Twitter, Pinterest, Instagram, and Tumblr, and don't forget to sign up for the free newsletter at the top of the page! Thank you to Red Heart for sponsoring this giveaway!