Namaste Oh Snap bags are a coveted project bag for every crafter! And SmartStix are brand new hooks and needles with some unique features! So you're going to love this bundle whether you're a knitter or a crocheter, or both - from Jimmy Beans Wool!
Disclaimer: Materials for this giveaway provided by Jimmy Beans Wool, shipping provided by Moogly.
Namaste Oh Snap Project Bags
Namaste Oh Snaps are snap-top mesh bags that allow you to easily see your project, while keeping is safe and organized! The snap opening is snag-free, so you can leave the skein in the bag as you work without worries!
These Oh Snap bags are great for more than knit and crochet projects of course! For travelers, makeup lovers, beachgoers, and more, they come in very handy! They are lightweight but very well made, and I think they feel like they'll outlast my yarn collection!
On Snap bags come in a variety of sizes and colors, but I get to give away an XL and XXL set in Gold on Gold! These are not available online - making this extra special! As you can see above, the XL holds 2 full skeins of Red Heart With Love, while the XXL holds 3 full skeins - both with room leftover! For more info, click here!
SmartStix Crochet Hook
SmartStix Crochet Hooks are a crochet hook and ruler in one! These Hooks feature one-inch wide color-coded stripes so you can measure your work without a separate ruler. Different lengths are available in addition to all the usual sizes - both 5" and 6", so you can get the hook that's best for you.
Smart Stix hooks are made from high quality, lightweight aluminum, with a built-in thumb rest. The hook and throat are more similar to tapered or Boye hooks than inline or Bates hooks. The shaft is about the same length as Boye, and bit longer than a Bates.
I find these hooks similar in use to other aluminum needles, and comfortable in a variety of hand-holding styles. So they work for overhand, pencil, and twirling too! I get to give away both a 5" long US-6, G 4mm and a 6" long US-8, H 5.0mm! For more info, click here!
SmartStix Knitting Needles
Both the crochet hooks and SmartStix Knitting Needles are patent-pending, and exclusively at Jimmy Beans Wool! Both double points and circulars are available - the circs in 16", 24", 32", and 40" lengths!
Just like the hooks, SmartStix needles feature color-coded stripes to measure your project. And the circular needles also have them printed on one side of the cords, for max measuring!
I found these hooks very easy to use, made of the same lightweight aluminum. I found them easy to use with both wool and acrylic, and the measurements are super handy! This giveaway will include a US-6, 6mm 16" circular and a US-8, 5mm 24" circular - great sizes to try out! For more info, click here!
The Giveaway
The Oh Snap, It's a SmartStix Giveaway is open WORLDWIDE (void where prohibited, winner responsible for all taxes/customs/duty fees). The giveaway ends January 6, 2020, at 12:15am Central US time. To enter, use the Rafflecopter form below. If you are on mobile and have difficulty entering, please use a desktop computer to enter. Only the email option is mandatory – all other tasks are optional, for bonus entries only. The winner will be notified by email.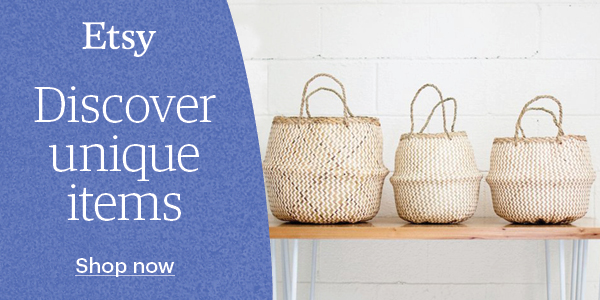 GOOD LUCK ALL!
You can follow Moogly on Facebook, Twitter, Pinterest, Instagram, and Tumblr, and don't forget to sign up for the free newsletter at the top of the page! Thank you to Jimmy Beans Wool for sponsoring this giveaway!