Modern Punch Needle by Bérénice Robert is a fab new book featuring a simple and timeless technique! See how easy punch needle really is - and all the great projects included in this book - in the Moogly Modern Punch Needle Giveaway!
Disclaimer: Materials for this giveaway provided by Leisure Arts; this post includes affiliate links.
Punch Needle Supplies
Like any craft, there are a few supplies needed to get started with Punch Needling - all outlined in Modern Punch Needle in great detail!
I purchased an adjustable punch needle from Amazon, which seemed to be a very common style. I had a really hard time getting it threaded though - I broke the threader in the process and a spring came out the end with the yarn (still not sure what that spring was for)!
It still worked, and I did like that the length of the needle is adjustable, but I think I'll be ordering this punch needle set instead for my next project.
The other supplies needed are a cloth to punch into, an embroidery hoop, and yarn! Modern Punch Needle has projects calling for both Monk's cloth and Floba fabric. Basically, it's fabrics that have sort of an open weave. These fabrics plus the needle are what make punch needle actually work!
How to Punch Needle
Punch Needling is instantly addictive - and takes only minutes to learn! I did this in one evening, just learning the stitches:
The instructions included in Modern Punch Needle seemed incomplete... until I double-checked with a quick web search... Nope, that's really all there is to it! The key is the special tool - the punch needle itself.
The yarn goes through the center of the needle, and is then threaded through a hole in the needle tip. Then you get punching/poking!
Basically, the fabric "holds" the yarn pinched in the spaces you've punched into. So you need a fabric with a "weave" you can punch into and thicker yarn than you might guess to fit the fabric! This makes mistakes super easy to fix - just pull the yarn right back out!
They say there are 3 stitches, but truth be told, there's only 1 - much like crochet, it's really all about where you stick your needle!
So if you punch from the right side of the fabric, you're making Flat Stitches. If you punch from the wrong side of the fabric, you're making Loop Stitches. And if you cut those loops and lightly brush them when you're done, they become Shag Stitches! That's it - same motions every time! Beyond that, you can play with the lines and the sizes of the loops to get new looks!
Watch for a live demo of punch needling on the Moogly YouTube channel on January 29th, 2020!
Modern Punch Needle Projects
Once you've got the hang of punch needling, it's time to turn to the rest of the book, and try some Modern Punch Needle designs! The projects start simple with abstract-ish landscape type images...
But you soon see all the possibilities - you can make anything!
Easy to transfer designs in the book make all kinds of cute projects!
It's hard to pick favorites, but the Arctic Fox Wall Hanging is just too fun!
I think the Coaster Set looks like a great gift project too!
If you love playing with yarn, I recommend giving punch needling - and Modern Punch Needle - a try! It's so fun, incredibly easy, and it's a wonderful way to create unique projects! You can pick up a copy at Amazon US, or direct from Leisure Arts - and enter the giveaway below!
The Giveaway
The Modern Punch Needle Giveaway is open to continental US addresses only, due to publisher restrictions. The giveaway ends February 3, 2020, at 12:15am Central US time. To enter, use the Rafflecopter form below. If you are on mobile and have difficulty entering, please use a desktop computer to enter. Only the email option is mandatory – all other tasks are optional, for bonus entries only. The winner will be notified by email, and receive one paperback copy of Modern Punch Needle, shipped by Leisure Arts.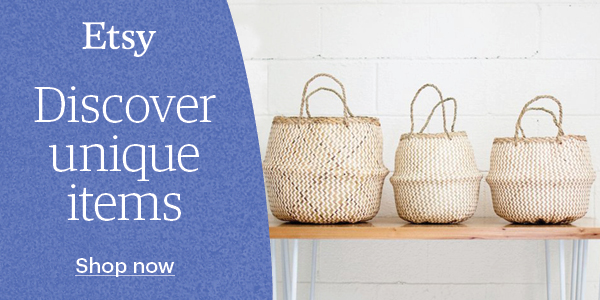 GOOD LUCK ALL!
You can follow Moogly on Facebook, Twitter, Pinterest, Instagram, and Tumblr, and don't forget to sign up for the free newsletter at the top of the page! Thank you to Leisure Arts for sponsoring this giveaway!