As a child of the '80s, I have a deep, abiding love for stickers. And while most of us stopped collecting puffies and googly-eyed specimens in books a long time ago, stickers and patches can still be very handy – especially when you custom order them! See what I mean, courtesy of Sticker You – they are giving away a $75 promo code to 1 very lucky winner here on Moogly!
Disclaimer: This post is sponsored by Sticker You, but all opinions are my own.
Sticker You is a Canadian company that's all about making custom stickers affordable for the average person – you can literally buy just one custom sticker at a time! You can use their art or your own uploaded image – whatever you want and need.
But stickers aren't all you'll find there – at Sticker You, in addition to the custom die-cut vinyl stickers, they make canvas patches, temporary tattoos, iron-ons, magnets, custom decals, phone skins, all kinds of labels, and more – all custom made for you, with a minimum order of one! And um… they even have scratch and sniff!
I decided to try ordering a bunch of Moogly logo stickers (and no, not scented hahaha!) – how fun are these?
I've put one on my laptop…
And I put one my favorite container of stitch markers – no more worrying about losing them when I travel to crafty events! And I made myself a fun notebook to keep track of all the ideas I get while I'm traveling this year too.
But I've got lots more – and if you see me in person this year and any craft workshop or conference, I'd love to give you a Moogly sticker or two for yourself!
As I mentioned above, Sticker You also offers canvas printed patches! These are fantastic because (like all their products) you can order as few as one, and then iron-on or sew them onto any fabric – like your crochet and knit projects!
The patches are durable and machine washable, and would be great to label both your handmade items – with who made the item, and the care instructions as well!
As a business owner, a crafter, and as a mom, I can think of a million different custom stickers, labels, and patches that would be great to have! And how fun would it be to get a set of custom tattoos for your kid's party – or for your next craft retreat? You can find tons of great ideas on the Sticker You Facebook Page and Sticker You Pinterest!
Uploading your images at Sticker You is quick and easy, and I am super pleased with the stickers I received.
They are a nice thick quality vinyl making them easy to apply and use – and they look fantastic!
If you've already got a great idea, go to Sticker You to see what they can do to make it happen for you! Now… time to cross your fingers! Good luck all!
The Sticker You Giveaway
The Sticker You Giveaway is open to Worldwide and ends February 11, 2019, at 12:15am Central US time. The winner will receive a promo code worth $75 to be used at Sticker You. To enter, use the Rafflecopter form below. If you are on mobile and have difficulty entering, please use a desktop computer to enter. Only the email option is mandatory – all other tasks are optional, for bonus entries only.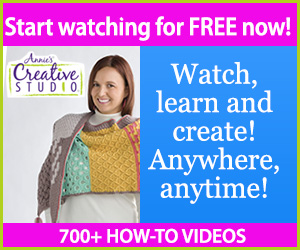 Good luck all! You can follow Moogly on Facebook, Twitter, G+, Pinterest, Instagram, and Tumblr, and don't forget to sign up for the free newsletter at the top of the page! Thank you to Sticker You for sponsoring this giveaway!